Before the next EP release is due in a week, we want to celebrate DozNoiz's ARCADE MARMELADE EP once again!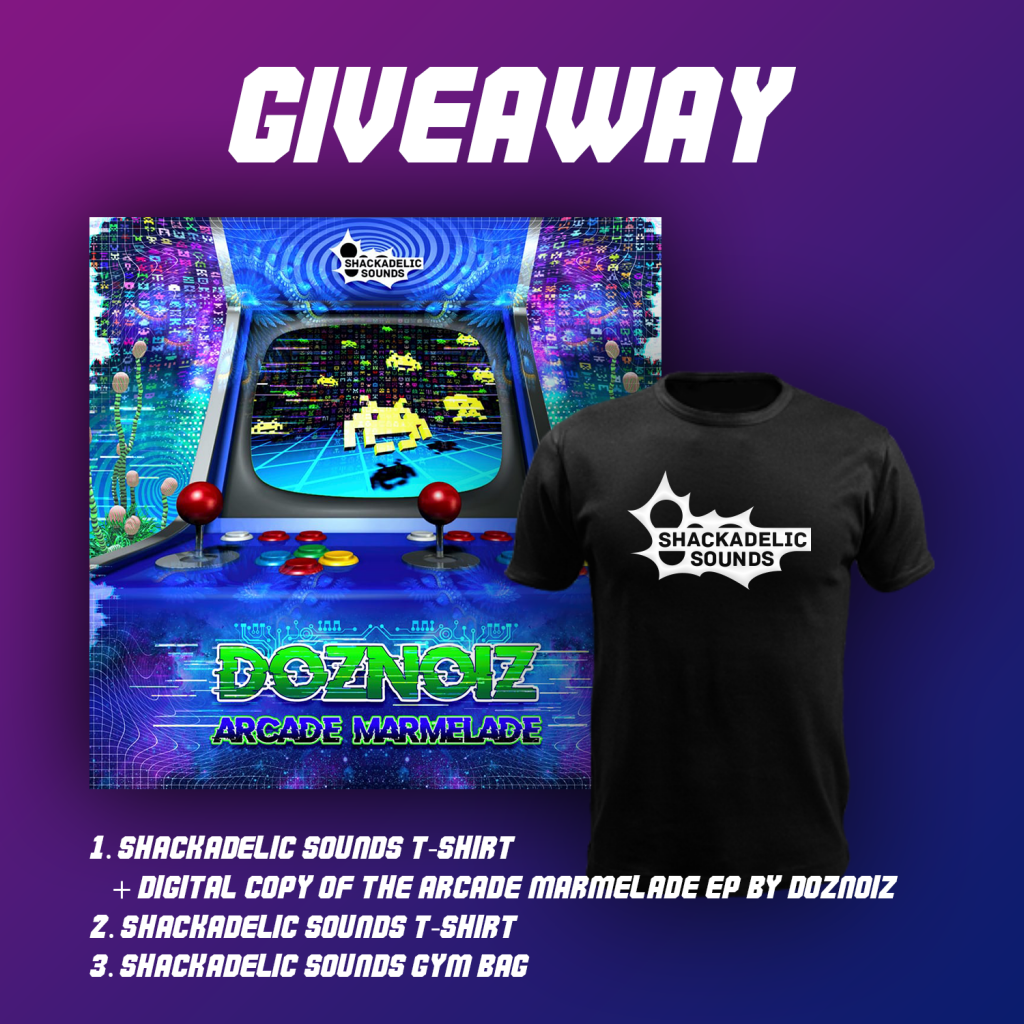 We do this in the form of a giveaway:
(1) A Shackadelic Sounds T-Shirt + a digital copy of the ARCADE MARMELADE EP by DozNoiz
(2) A Shackadelic Sounds T-Shirt
(3) A Shackadelic Sounds gym bag
You can join in on Facebook or Instagram. Here are the conditions of participation:
FACEBOOK
Find the giveaway here.
INSTAGRAM
Find the giveaway on Instagram here.
The giveaway closes on Sunday, 25th of April 2021 at 23.59pm CET.